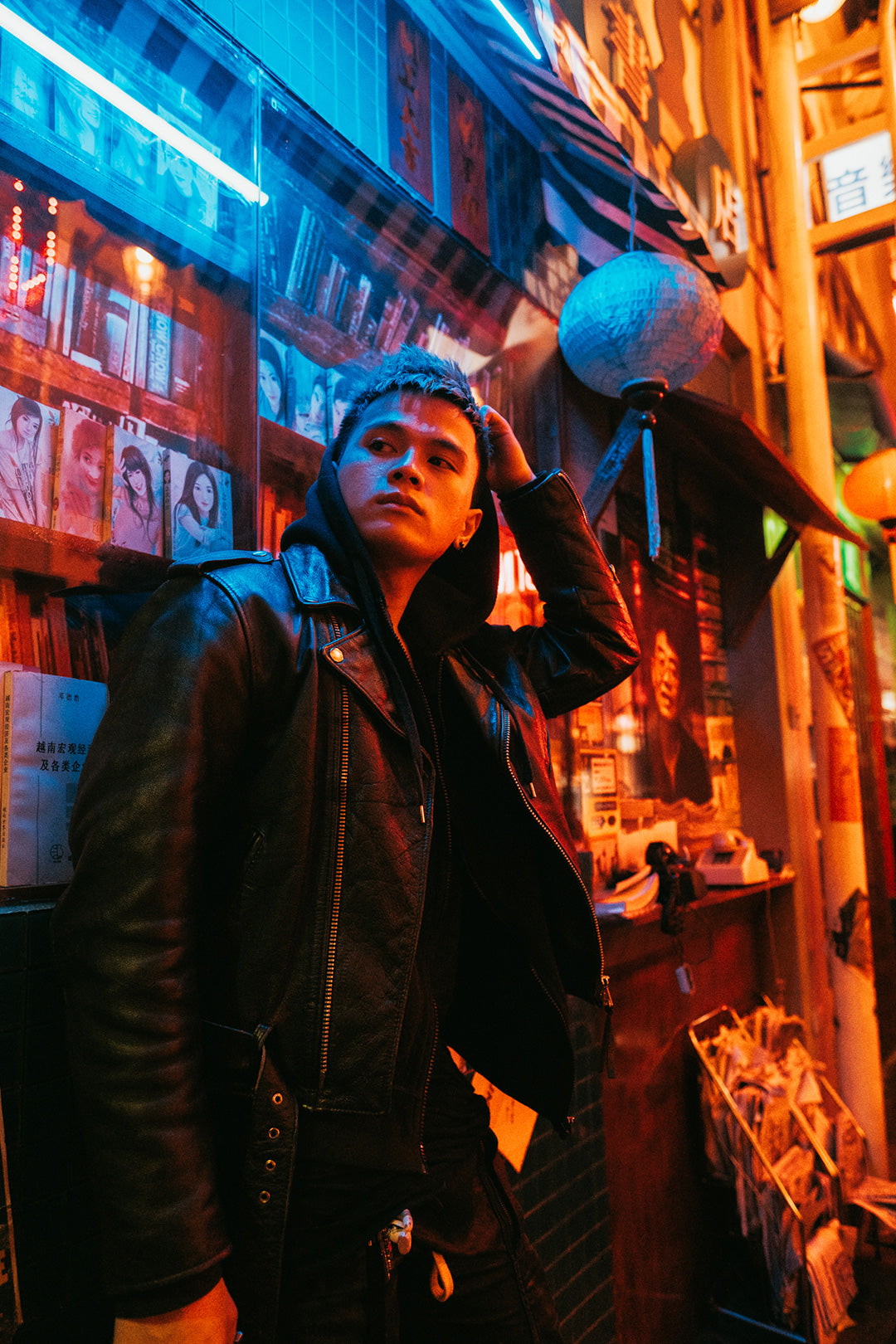 DJ GET LOOZE
Khuong bao khang, commonly known as GET LOOZE, is a talented dj and music producer from vietnam. He is well known for his liberal and outstanding playing style.His unlimited creativity and expertise have allowed him to smoothly delicately swing between different genres from trap, edm, bass music to hiphop and house music. GET LOOZE is always an explosive name at any stage that he performs.

Based in saigon during his teenage years, get looze was exposed to the musical environment early and crew up in the legendary tunes of michael jackson, linkin park, eminem. GET LOOZE started dj-ing at the age of 17 after watching a performance of dj o-bert on youtube.He was fascinated with an art called disc jockey (Dj) and turntablism.

Some people say, "Disc jockey isn't just about you adapting an artist's song. It's about how you create and make that music your own. And we call it:Turntablism - the art of using available sounds I samples to create music by combining turntables with a dj mixer. This is also a chance to help g looze to start learning and gradually maste highly specialized skills early in his career.

As a Turntablist, he always maintains his attitude: Ready to learn anytime, anywhere, and always looking for creativity to bring the audience the most colorful and nostalgic music experience. He is usually known for his EDM, House, Hiphop, Bass music genres.

GET LOOZE constantly challenges himself to reach new heights in art as a potential and promising music producer in the Vietnamese music industry. He never settles with his achievements and successful musical performances of many professional skills. He always manages to deliver an exceptional sublimation performance every time he appears.

After winning Championship at Vietnam Pinoneer DJ Battle SS3 and 4th Runner Up at Pinoneer DJ Battle SEA in 2014. In 2015, he was chosen as the NO.1 DJ in TOP 100 DJs in VIETNAM at BUDJS by Budweiser.Since then, GET LOOZE has been making a name for himself as his career leaps forward with countless appearances on the big festivals, alongside big- name DJs such as Tiesto, Hardwell, DJ Snake, Steve Aoki, W&W, Headhunterz, Yellow Claw, Jauz, Ghastly, Aazar, Moski, Julian Jordan, Blinders, Sikdope, Seth Hills, SWACQ, Curbi, Quintino, DJ RayRay, WUKONG...
BACK TO LINEUP